Today marks the final day of January. Tomorrow marks the first day of February. What's that mean for the Reds? It means the period of no baseball is nearing an end and the beginning of Spring Training is just around the corner! So, to help organize and chronicle the flurry of transactions made by the organization over these past frigid months, here is a timeline of Cincy's major moves during the offseason:
November
4th
- The Reds re-sign 35-year old catcher
Corky Miller
to a one-year, minor league contract. The 35-year old will be entering his 15th year in professional baseball -- 7th in the Reds organization.
17th
- Cincy comes to terms with Triple-A RHP
Chad Reineke
to a one-year, minor league contract. The 29-year old was 9-7 with a 3.84 ERA in 25 games for Louisville last season.
30th
- Former backstop Ramon Hernandez inks a two-year, $6.5 million deal with Colorado. Acquired in the deal sending Ryan Freel to Baltimore before the '09 campaign, Hernandez batted .280 in his three years with the Redlegs (2009-11).
It was a December to remember for
Reds fans -- in part because of the
addition of Latos.
December
12th
- The team signs Honolulu, Hawai native
Kanekoa Texeria
to a one-year contract. The 25-year old reliever spent the '11 season in the Kansas City and New York Yankees organizations.
15th
- Former LHP Dontrelle Willis signs as a free agent with Philadelphia. The 2-time All-Star was 1-6 with a 5.00 ERA in 13 starts last season as a Red.
16th
- Cincy works out a minor league deal with INF
P.J. Phillips
-- the younger brother of the team's All-Star and Gold Glove second baseman Brandon.
Marshall
17th
- In a move that took many fans by surprise, GM
Walt Jocketty
pulls the trigger on a trade that sends SP Edinson Volquez, 1B Yonder Alonso, and minor league prospects RP Brad Boxberger and C Yasmani Grandal to San Diego in exchange for 24-year old SP
Mat Latos
. The 6'6", 225-pound Latos is expected to provide a potent 1-2 punch to go alongside with
Johnny Cueto
at the top of the team's rotation. He is under team control until the end of 2016.
23rd
- Just one week after acquiring Latos, the front office makes another bold move by swapping SP Travis Wood, OF Dave Sappelt and minor league INF Ronald Torreyes with intra-division rival Chicago for LHP
Sean Marshall
. Considered by many experts as one of the top left-handed relievers in the game today, Marshall will assume the Reds' setup role in the 'pen.
23rd
- On the same day as the Marshall trade the franchise also claims RHP
Josh Judy
off waivers from Cleveland. The Morgantown, West Virginia native is expected to contend for a bullpen spot in Spring Training.
January
4th
- The Reds sign former first round draft pick and Cincinnati native
Andrew Brackman
to a one-year contract with an invitation to Spring Training. The 6'10" right-hander has spent his entire career previously in the Yankees farm system.
13th
- Left-handed relievers
Ron Mahay
and
Clay Zavada
agree to one-year contracts. Neither pitcher pitched in the major leagues in 2011.
16th
- Rumors surface that the team has come to terms with free agent OF
Ryan Ludwick
. Although the contract is still pending a physical, it is said to be worth one-year/$2.5M with up to an extra $500k in incentives. The 33-year old split time between Pittsburgh and San Diego during the '11 season where he batted .237 with 13 homers and 75 RBIs.
17th
- SP
Homer Bailey
, RP
Bill Bray
and SS
Paul Janish
accept one-year contracts, thus avoiding arbitration. Bray's deal is reportedly worth $1.42M (per
baseballreference.com
) while Bailey's $2.425M (per Mark Sheldon). Janish's has still yet to be released, but it's safe to assume it'll be right around the ballpark of what he made last season ($438k).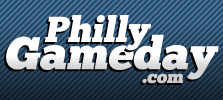 Madson
17th
- Cincy solidifies more catching depth with the signing of free agent
Dioner Navarro
(1yr/$800k). The Venezuelan native spent the 2011 season as a member of the Dodgers.
20th
- In yet another bold and somewhat surprising move, the Reds lure coveted closer
Ryan Madson
away from free agency, inking him to a one-year, $8 million deal with a $11 million club option for 2013. The 31-year old righty saved 32 games and boasted a tidy 2.37 ERA for the NL East Champion Phillies last year.
23rd
- Cincinnati signs veteran free agent
Willie Harris
to a one-year deal with a chance to make the big league roster. The versatile Harris spent last season with the Mets where he saw time at every position except first base, pitcher and catcher.
24th
- After seeing the market for elite closers dwindle down to only himself, RHP Francisco Cordero swallows his pride and agrees to a one-year, $4.5 million deal with Toronto. The 36-year old saved 249 games for Cincinnati over his stay in the Queen City (2008-11).
25th
- In an effort to provide even more depth at the shortstop position, Jocketty sends LHP Jeremy Horst to Philadelphia in exchange for SS
Wilson Valdez
. Valdez, 33, saw action in 99 games for the Phils in 2011 batting .249.
25th
- The team inks free agent southpaw
Jeff Francis
to a minor league deal. The 31-year old Vancouver native was 6-16 with a 4.82 ERA for the Royals in '11. He will enter Spring Training vying to win the last spot in the Reds starting rotation.
25th
- RHP
Nick Masset
agrees to a two-year deal worth $5.5 million. The 29-year old appeared in 75 games as a reliever last season, compiling a 3-6 record, 3.71 WHIP and a 1.521 WHIP.
26th
- Cincinnati and RHP
Jose Arredondo
come to terms on a two-year contract to avoid arbitration. The right-hander was the club's last remaining arbitration-eligible player.
While the offseason is definitely not over yet, it seems as though the team has done all they set out to accomplish before it began. They've secured a premier starting pitcher in Latos, they've addressed left field and shortstop concerns with Ludwick, Valdez and Harris, respectively, and they've built arguably the strongest backend to a bullpen of any team in the National League with the duo of Madson and Marshall.
With the weakened state of the NL Central right now due to the departures of Prince Fielder and Albert Pujols, the suspension of regining MVP Ryan Braun, and the rebuilding projects the Astros and Cubs currently find themselves in, the Reds appear poised to make their second trip to the postseason in three years come this October.