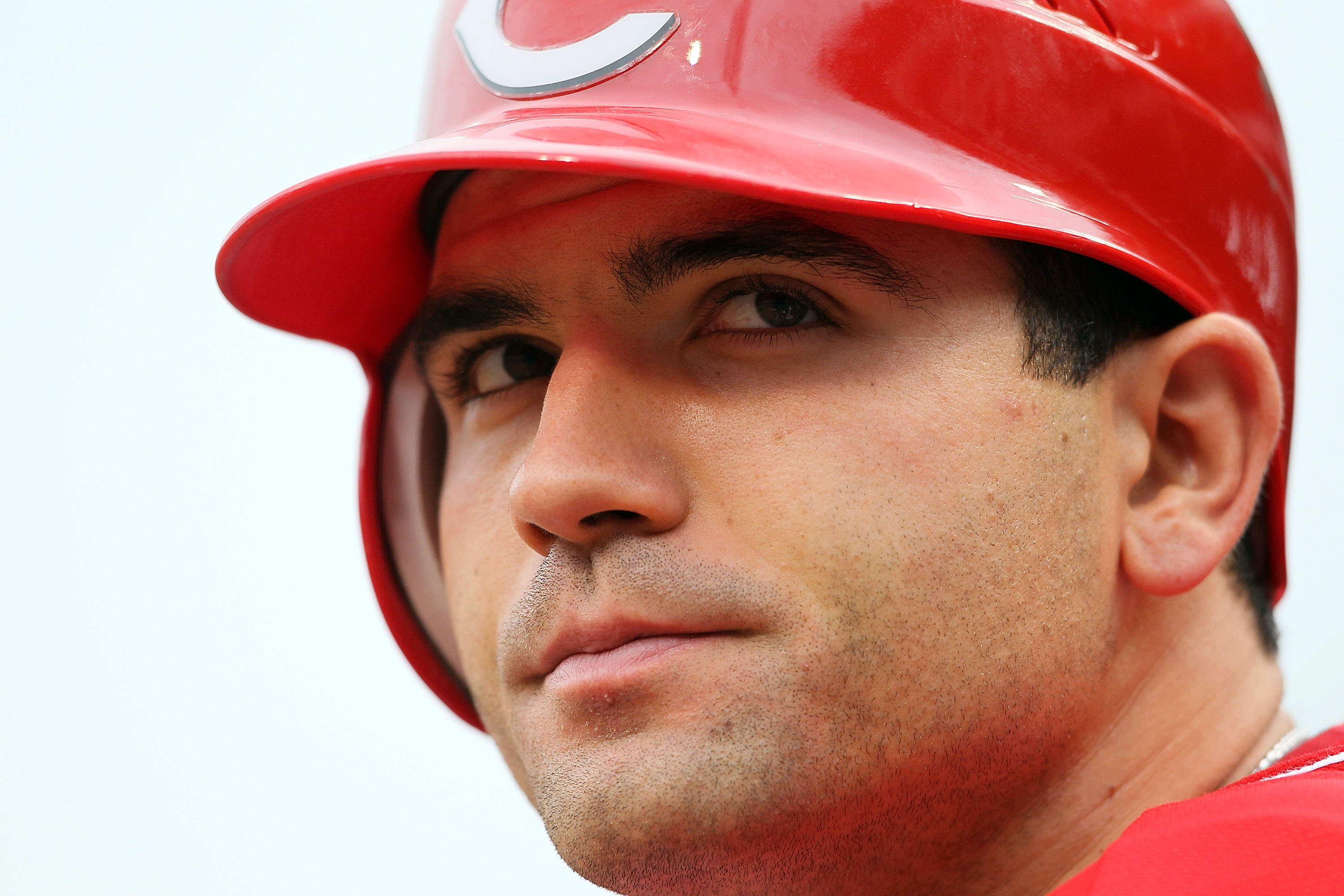 Votto is eyeing another MVP-type season in 2012
Fantasy team owners are salivating at the prospects of
Joey Votto's
2012 campaign. Many sites have projected him to be among the most valuable fantasy players in baseball this year. The 2010 NL MVP has already cemented his name among the superstars of today, but another solid season in '12 would solidify his position even more.
So, to help give a better idea of what this upcoming season may hold for him I've dug up projections from four different sources. They are as follows:
BG:
baseballguru.com
RC:
rotochamp.com
ZiPS:
baseballthinkfactory.org
ESPN:
espn.com
And here are their respective projections:
BG: .295/.368/.514, 29 HR, 98 RBIs, 37 2Bs, 95 RS
RC: .314/.422/.548, 29 HR, 108 RBIs, 111 RS
ZiPS: .294/.402/.529, 30 HR, 102 RBIs, 34 2Bs, 93 RS
ESPN: .312/.416/.551, 32 HR, 107 RBIs, 104 RS
Career avg (5 years): .313/.405/.550, 30 HR, 101 RBIs, 97 RS
Barring an injury or a suspension Votto will put up these kind of numbers. You can bet the house on it. He's been a model of consistency since breaking into the league in late-2007. The real question here is will he produce enough to be considered for another MVP award? Leading his team to another playoff berth would definitely aid in those chances.
Past player projection posts
:
Jay Bruce