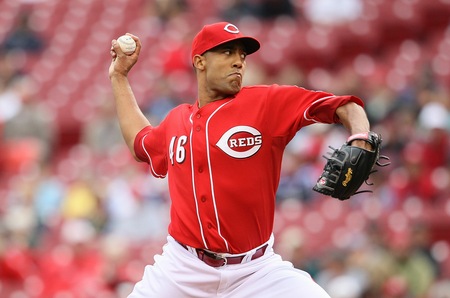 Fisher took the loss in last year's epic 19-inning
affair against the Phillies
The Reds and OF
Ryan Ludwick
finalized a one-year agreement (with a '13 option) earlier today, meaning someone on the 40-man roster had to go in order to make room for him. That unfortunate soul was none other than RP
Carlos Fisher
-- who seems to be a regular when it comes to roster moves.
The team now has 10 days to either: 1) return Fisher to the 40-man roster, or 2) trade, release, or place him on waivers.
Fisher, 28, spent parts of the last three seasons with Cincinnati in which he compiled a 4.74 ERA and appeared in 74 games over that span. Drafted by the club in the 11th round of the 2005 Amateur Draft, the Reds are the only organization he is has played for in his professional career.