Today marks the seventh day in our 8-part series of season predicitions. The honor of being the Reds' Top Rookie of 2012 looks to be a two-horse race between SS Zack Cozart and C Devin Mesoraco. While both @RedlegsWriter and I agree on this, we're split between who will have the better season. Here's our picks:
@RedlegsWriter's pick:
Devin Mesoraco
-Many people, myself included, are infatuated with the young backstop. After some rather pedestrian seasons at the lower levels of the minor leagues, Mesoraco burst onto the scene in 2010 rolling through three levels of ball. He followed it with a strong 2011 campaign in Louisville, which saw the heralded prospect end the season in Cincinnati. In 50 at-bats with the Reds, Mesoraco made little noise hitting just .180 with two HR and six RBIs. Of his nine total hits though, five of them were extra base hits including his three doubles. He will surely split time evenly with Ryan Hanigan as the season begins, but look for him to get the majority of the playing time by mid-season as he announces his arrival to the major leagues, with a season worthy of Rookie of the Year honors in the National League.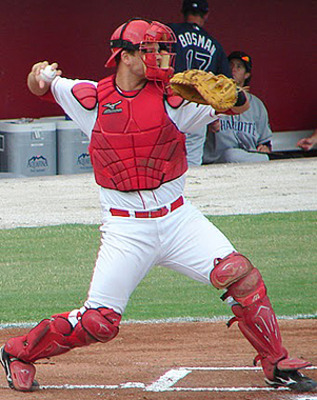 @Redlegs_Review's pick:
Zack Cozart
-While teammate Devin Mesoraco may end up having the better season (statistically), I feel Cozart will make the biggest impact of any Reds rookie this season. The Memphis native will be a major upgrade over the likes of Paul Janish and Edgar Renteria – and should provide offense from the shortstop position that the team hasn't had since Felipe Lopez. The fact that the 26-year old has looked major-league ready for the past two seasons doesn't hurt either. I'd expect Cozart to be a fixture in the Cincinnati lineup for several years to come – presumably from the 2-spot in the batting order.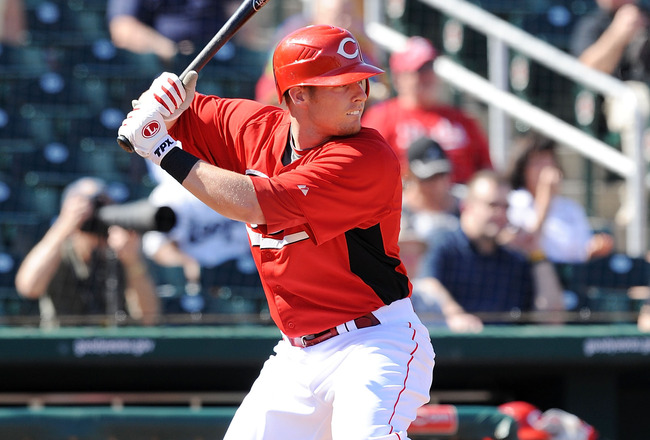 Honorable mentions go to:
Juan Francisco
and
Todd Frazier
And in case you want to look back on a prior post, or just want to look ahead...
2012 season predictions schedule:
Monday: Offensive MVP
Today: Defensive MVP
Wednesday: Pitching MVP
Thursday: Most Improved
Friday: Top Newcomer
Saturday: Player Poised for Breakout Year
Sunday: Top Rookie
Monday: Potential All-Stars