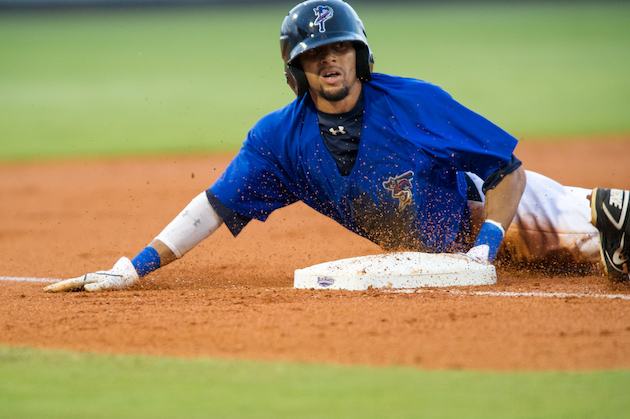 ESPN fantasy baseball guru Eric Karabell recently took the time to tab 10 prospects he believes will pay dividends for owners this season. One of those players includes Reds top prospect
Billy Hamilton
at No. 4.
Although Karabell suggests to keep expectations in check on these upcoming rookies, he still believes they could have big fantasy baseball implications.
Here is what Karabell said about Hamilton:
4. Billy Hamilton, SS, Cincinnati Reds: Before the Shin-Soo Choo trade, Hamilton had a legit shot to win the center field job. Now he appears ticketed for Triple-A Louisville so he can learn the position -- he has been a shortstop -- and work on his bunting. The speed is ridiculous; Hamilton stole 155 bases in 132 minor league games in 2012. Give him 500 big league at-bats and, unless he hits like Dee Gordon, he'd swipe 75 bags easily. Of course, I would have ranked him No. 1 on this list if I thought he'd get such an opportunity. I think he's in the minors at least half the season, but he's still worth drafting late.
The problem with Hamilton, in my opinion, is that he won't see much playing time at all. Cincinnati didn't acquire Shin-Soo Choo to be a platoon player, nor do they plan on relegating
Ryan Ludwick
or
Jay Bruce
as such, either.
But who knows? Injuries or other circumstances may force Hamilton into the big league lineup sooner and more often than most believe. However, I think I speak for Reds country when I say that I am very eager to see what the speedster can do.
Wise folks say patience is a virtue. With that in mind, the team may have to use patience with Billy.
Via
ESPN