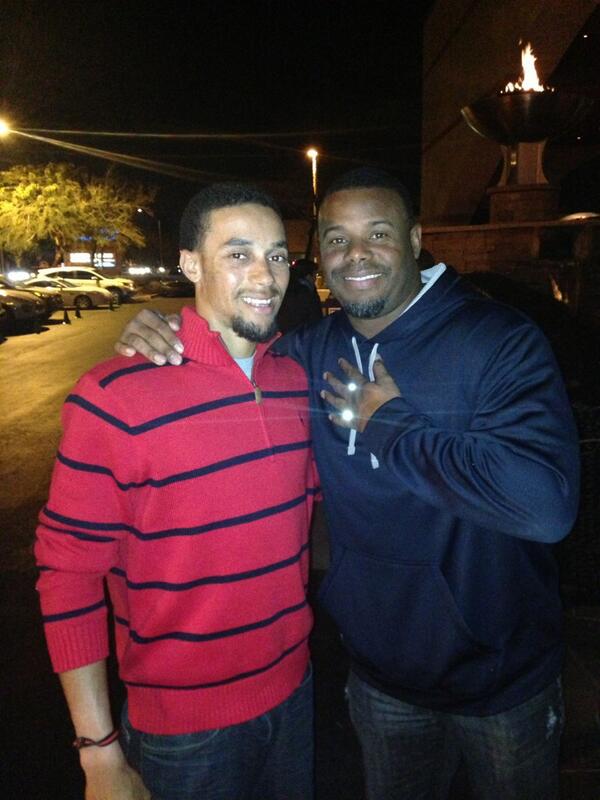 Cincinnati lifted their Cactus League record to 3-11 after
racing past
the split-squad Chicago White Sox, 7-3, on Sunday.
Shin-Soo Choo
and
Todd Frazier
led the offensive charge with seven hits between them. The Reds enjoy an off day on Monday before welcoming the Dodgers to Goodyear Tuesday evening.
Until then, here is a mixed bag of Reds news and notes...
+ Team USA avoided an early exit from the World Baseball Classic by notching a
9-4 victory
over Team Canada on Sunday. United States second basemen
Brandon Phillips
says the loss would have been humbling,
"I would have been embarrassed. USA this is where baseball started and we represent our country. I just feel that if we had lost we didn't do our job. We have to go out there and try to be the first American team to win the WBC. That is our goal."
+
Joey Votto
finished the tournament 2-for-9 with five runs scored and five walks. Although he hit only .222, his on-base percentage was .500. On the contrary, Phillips is hitting .214 (3-for-14) so far.
+
Alfredo Simon
has appeared in one game for the Dominican Republic and hurled three innings of one-run baseball. The D.R. advanced to round two after going undefeated in Pool C play.
+ In case you missed it, Team Canada and Team Mexico got in a
bench-clearing brawl
during their game Saturday night. The spectacle may or may not be the most excitement the WBC creates during the whole tournament.
+ The Cubs are debating about whether to
add a mascot
as part of their plan to make Wrigley Field more kid-friendly. If they do decide to create one, I vote to name it "Lovable Loser."
+
MLB.com
has a
nice write-up
on Reds pitching prospect
Chad Rogers
. It details the story of how he was bitten by a shark while surfing, just three weeks after getting drafted in 2010.
+ Are you concerned about the team's poor spring record? Here are
three reasons not to worry about it.
+ Brad Stiene of
Rant Sports
discusses
some of the new things fans will see inside Great American Ball Park this season. One of those things includes something called the "Budweiser Bow Tie Bar."
+
Ken Griffey
Jr. was in Phoenix over the weekend to throw out the first pitch before the USA-Canada game. For our reading entertainment, the
New York Times
caught up with the future Hall of Famer for a
Q & A session
.
+ Speaking of Junior, he managed to flag down speedster
Billy Hamilton
for a night on the town together. The two are shown in the photo at the beginning of this post (Via
Twitter
).
+ Oakland A's outfielder
Michael Taylor
sustained two gashes in his pinkie finger while
throwing away a wad of gum
. No, seriously this happened. Taylor has been sidelined since last week.