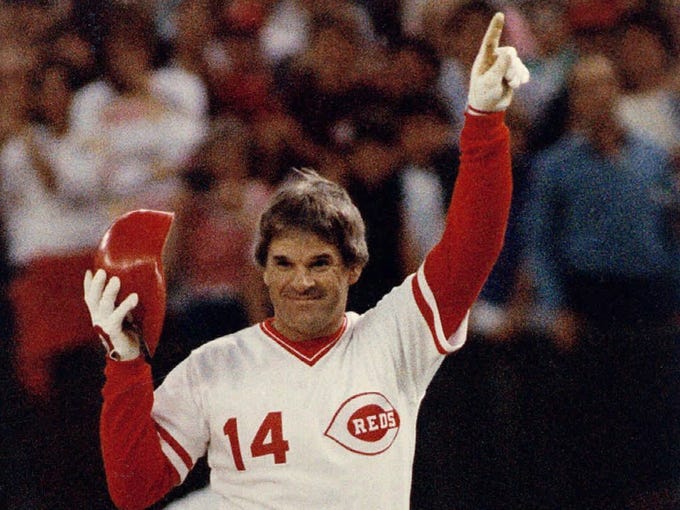 Despite being banned from the game for nearly a quarter of a century, Pete Rose continues to be an outspoken figure in the Major League Baseball world.
His latest comments come just days after the league decided to hand down a hefty suspension to Milwaukee Brewers star Ryan Braun for his connection to the Biogenesis scandal. Rose, who was banned from baseball in 1989 after being found guilty of betting on games, has a message for all of those players who may be using performance-enhancing drugs like Braun.
"Come clean as quickly as you possibly can. I guess Braun thought he was going to get away with it when he got off the hook the first time. I wish I could go around to all the spring training camps and talk to the young players about what happened to me.
"If baseball wants to get you, they've got enough resources and enough investigators that they'll find a way to get you.
"I wish I had come clean a lot sooner," he said. "I had my different reasons why. It's not right. I made a mistake and they made a mistake."
The all-time hit king knows a thing or two about coming clean. Rose adamantly denied his gambling activities until 2004 when he finally issued a confession in his autobiography. Rose, who is the only living person banned for life from the game, has tried to file for reinstatement multiple times, but has yet to receive a ruling from Commissioner Bud Selig on his case.
In his opinion, Braun got off to easy this time.
"Braun's got to feel pretty fortunate to only get 65 games, because they're really cracking down on it," he said. "He did like I did. He disappointed a lot of people. Deceived a lot of people. And if you get anything out of it, I think the young players should take one thing away from it: Don't lie. All they have to do is watch what happened to me, and that would teach you, don't lie."
Rose obviously found out the hard way that lying was bad. However, he still contends that what he did was way less detrimental to the game than using PEDs.
"The most important thing in baseball — the history of baseball — is the stats. I did nothing to alter any stats. I did nothing that would (tick) Babe Ruth off. I did nothing that would (tick) Roger Maris off. I did nothing that would (tick) Ty Cobb off. So I guess my question would be — wouldn't it be nice if you could talk to Roger Maris or Babe Ruth? Hank Aaron won't talk about it. Those are the guys whose records have been assaulted by steroids. Not my record. And if someone ever got 4,257 hits that was linked to steroids, I'd have something to tell you about it."
Rose remains confident that he will be reinstated one day, though.
"Most people in this country understand that people are human and they make mistakes. And most people will give somebody a second chance. I'm still waiting on that second chance. I'll get it someday."
As bad as a practice of gambling on the sport is, especially while still being heavily involved in the outcome of games, Rose does have a point. All of the numbers he compiled while playing are 100 percent legitimate. The fact that he bet on baseball while serving as a manager shouldn't take anything away from his achievements as a player. Twenty-four years is punishment enough. It's time to let Rose back into baseball.
Via
USA TODAY