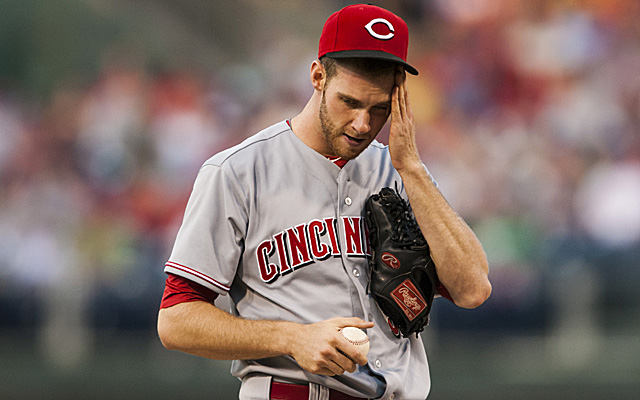 The Reds held steady at No. 8 while division rival St. Louis continued its stranglehold on the top spot in the latest batch of MLB Power Rankings published by ESPN.com on Monday.
Cincinnati remained in the No. 8 position after posting a 4-4 mark against the likes of the Dodgers and the Giants on the road. However, the Reds enter San Diego, which is the last stop on their West Coast road trip, as losers of three straight after getting stifled by red-hot Los Angeles.
The Cardinals claimed the No. 1 overall slot for the third week in a row despite being swept by the Braves in Atlanta over the weekend. Their losses coupled with Cincinnati's three losses kept the difference between the two teams in the standings at five games.
Meanwhile, the pesky Pirates show no signs of fading away, as they moved up one spot in the rankings to No. 3 this week. Pittsburgh currently sits 1.5 games back of St. Louis for both first place and the best record in the league.
In case you are wondering, the other two teams in the division, the Cubs and Brewers, settled near the bottom of the list at No. 23 and No. 27, respectively. Their position remain unchanged from last week.
The good news for the Reds is that they still boast a solid 4.5 game lead for the fifth and final playoff spot over Arizona. And after the completion of this three-game series with the Padres on Wednesday, the Reds are set to return home for an eight-game homestand. After the homestand, the Reds will catch a break in the schedule as they get plenty of games against division bottomfeeders Chicago and Milwaukee.