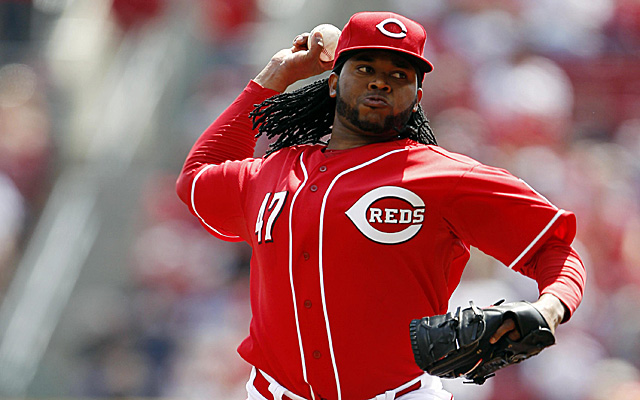 Injured ace
Johnny Cueto
can sense time is running out on a possible return to the mound this season.
On Wednesday, the Dominican native resumed throwing for the first time in nearly eight weeks, tossing approximately 40 pitches from 60 feet under the watchful eye of head trainer Paul Lessard.
"I feel good," Cueto said. "I didn't feel bad. I didn't feel nothing. I wanted to throw. They said OK."
Cueto wasn't originally scheduled to begin a throwing program until after undergoing an MRI on Friday.
"Tossing is a long ways from being in the game," Reds manager
Dusty Baker
said. "But Johnny told me he felt pretty good. Before, he used to feel it when he was running and doing a lot of things unrelated to pitching."
The right-hander is currently in the midst of his third stint on the disabled list this season due to a strained right lat muscle. He hasn't pitched since June 29 and time is running out on any notion of making a rehab assignment in the minor leagues. The minor league season ends in less than two weeks.
Cueto was 4-2 with a 3.33 ERA at the time of his latest trip to the DL.
Via
Cincinnati Enquirer