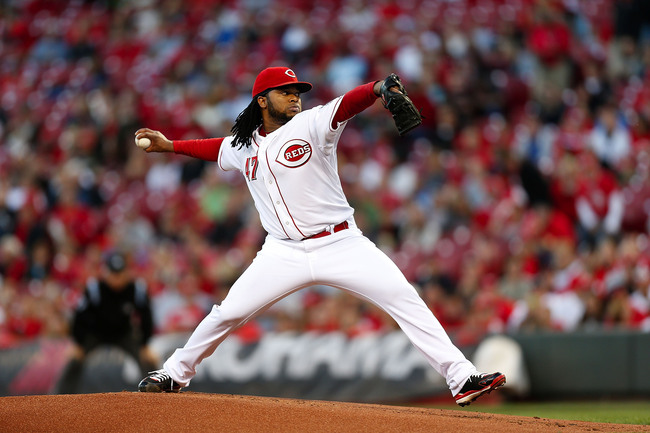 Regardless of the outcome of Tuesday's monumental Wild Card game between the Reds and Pirates at PNC Park, fans of both teams will be going crazy, but for very different reasons, obviously.
For the Pirates, Tuesday's game marks the end of an unfathomable streak of futility, as Pittsburgh will play host to its first postseason game since 1992. One can only imagine the kind of atmosphere that will be present in their home park as they unleash the frustration of 21 years of losing and waiting.
For the Reds, they can certainly relate to Pittsburgh's excitement to be in the playoffs, as anyone who was around the club in 2010 can attest to when the Reds made the postseason for the first time in 15 years. Now, after earning their third trip to the promised land in four seasons, it has a much different feel, one that can only be created by the sting of two quick exits in '10 and '12.
The good thing for the Reds is that they have an opportunity to erase the painful memories of those last two trips to the postseason under Baker with a victory. But it won't be easy, as Cincinnati will face a hostile environment, in addition to facing the best the Pirates have to offer in veteran southpaw
Francisco Liriano
, who has been nothing short of superb in his first season in a Pittsburgh uniform.
With that being said, I believe the Reds are in good shape to embrace their role as underdogs and steal a win from the Pirates on their own turf Tuesday night. Here are thirteen reasons why, followed five reasons why they will not:
1) Cincinnati enters Tuesday riding a five-game losing skid, which is a season high. The last three of those losses have come against the Pirates. Now, knowing what we know about the cyclical nature of baseball, what are the odds the Reds lose for the fourth consecutive time to the same team, and sixth time overall?
2) The Reds are 55-51 all-time at PNC Park. Additionally, the Reds are 13-7 all-time versus Pittsburgh in the postseason.
3) Pittsburgh will be hosting its first postseason game in over two decades, and as both the home team and the favorite in the game, will be burdened with a significant amount of pressure to win. With a relatively young roster filled with players who haven't experienced the playoffs before, this could ultimately affect their performance in a negative way due to being overaggressive and overzealous.
4)
Dusty Baker
is 145-114 (.560) in his career versus Pittsburgh. Only
Walter Alston
(218) and Tony La Russa (146) have more wins against the Pirates in their career than Baker does.
5) Despite winning the season series, 11-8, the Pirates only outscored the Reds by a total margin of 73-71. Pittsburgh's occasional inability to produce runs is probably cause for this. After all, the Bucs ranked 20th in the league in runs scored this season with 634. By comparison, the Reds ranked 11th with 698.
6) Cueto has enjoyed tremendous success in his career versus Pittsburgh. In 21 starts, the right-hander is 13-4 with a 2.37 ERA and .204 BAA. Furthermore, he has been even better when pitching off the mound at PNC Park, as evidenced by his 8-2 record, 1.90 ERA, and .186 BAA.
7) Liriano may be 16-8 on the year, but he is 0-3 against the Reds. Sure, Liriano may have been the victim of limited run support in his four starts against Cincy, but the fact is he hasn't been as effective against the Reds lineup as he has been against the rest of the league.
8)
Aroldis Chapman
is well rested for this game if needed. The Cuban hasn't pitched since last Wednesday against the New York Mets.
9)
Clint Hurdle
's decision to go with Liriano in this game probably had to do with the intent to neutralize Cincinnati's trio of left-handed hitters (
Jay Bruce
,
Joey Votto
,
Shin-Soo Choo
). However, it should be noted that Votto and Choo rank among the top five left-handed hitters in the league against left-handed pitching this year. Meanwhile, no left-handed hitter has clubbed more home runs against left-handed pitching in 2013 than Bruce with 13.
10) One thing that may have Pirates fans concerned is Liriano's propensity to walk hitters from time-to-time. He has walked the 16th-most hitters (63) of any pitcher in the National League this year, which may not sound too bad, but when you consider 13 of those 16 pitchers have made 30 or more starts, while Liriano has made just 26, then you begin to see how walks may factor into this game, especially when you consider that Choo and Votto rank one and two in the league in on-base percentage.
11) The Reds are absolutely due for an offensive explosion after having scored only 11 runs in their previous six games. Anyone who follows this team knows all too well how the offense can erupt for double digits runs in a given game following a period of lackluster production.
12)
Billy Hamilton
. Is there really anything else to say?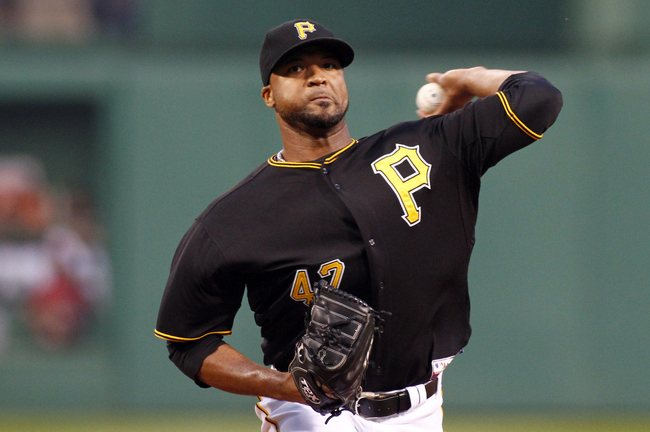 Okay, and for the sake of balance, here are five reasons why the Pirates will break the hearts of Reds fans everywhere by ending Cincinnati's season:
1) The Reds are just 11-14 in games played on Tuesdays this year.
2) Liriano is due to beat the Reds after four unsuccessful tries during the regular season.
3) After looking good in his first two starts back from the disabled list, Cueto shows signs of rust and regression, and people immediately begin to second-guess Baker's decision to go with Cueto.
4) Baker is 19-25 all-time in the postseason. Furthermore, of the six teams he has led to the postseason, only two have advanced beyond the first round.
5) The Pirates have the luxury of playing at home in front of a rowdy crowd.