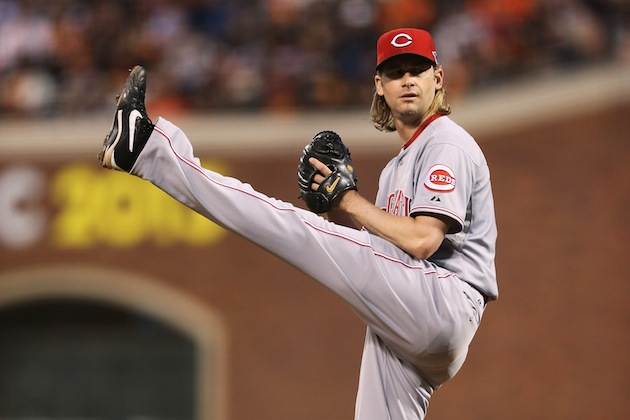 Five players who spent last season on the Reds roster officially hit free agency on Thursday.
These players include
Bronson Arroyo
,
Shin-Soo Choo
,
Nick Masset
,
Manny Parra
, and
Zach Duke
. The handful of veterans became free agents on Thursday upon completion of the World Series Wednesday night.
The Reds now have five days to tender a qualifying offer to each player. However, as
C. Trent Rosecrans of the Cincinnati Enquirer writes
, the club will probably only make an offer to Choo, which will be $14.1 million for one-year. According to Rosecrans, of the nine players who received qualifying offers of $13.3 million last year, none accepted.
Cincinnati would undoubtedly love to keep Choo around for the next few seasons. But they will certainly have plenty of competition from other clubs vying for the outfielder's services.
Another player who the Reds might try to lure back is Parra. The southpaw emerged as a reliable reliever when
Sean Marshall
went down to injury and he seems to fit in well around the clubhouse.
Arroyo, who has been with the Reds since 2007, has likely thrown his last pitch in a Reds uniform, as his contract demands are too steep for the cash-strapped Reds to seriously entertain.
Meanwhile, Masset and Duke are the least likely of the five to receive contract offers, although I can definitely see a scenario where the Reds bring back Duke in a minor league deal.