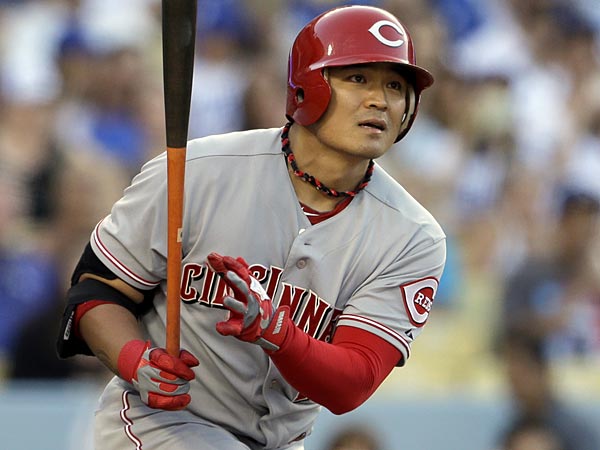 Any team wishing to add
Shin-Soo Choo
to the payroll will have to do better than offering the coveted free agent a seven-year, $140 million contract.
According to
Jeff Passan of Yahoo! Sports
, Choo reportedly declined that aforementioned offer from the New York Yankees, leaving the bidding for the 31-year-old outfielder alive and well.
According to Passan, Choo and agent Scott Boras countered New York's offer by asking for more money in the deal, similar to the chunk of change
Jacoby Ellsbury
recently signed on the dotted line for ($153 million over seven years). This is when the Yankees refuted their offer and opted to sign
Carlos Beltran
to a $45 million deal spread over three years, instead.
The list of potential suitors for Choo appears to be a shrinking. Teams around the league have gone with cheaper alternatives and have avoided Choo like the plague.
The Reds remain one of those teams that could desperately use his services, however, the price tag attached to him is too much for the organization to take on. Walt Jocketty echoed this sentiment during last week's winter meetings when he said
the club would probably to "move on"
from the idea of bringing him back.