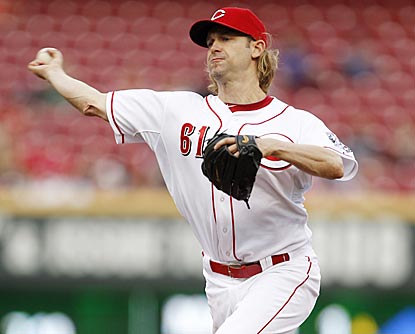 The Minnesota Twins have been linked to Bronson Arroyo all offseason and it appears as though they might be leading the sweepstakes for his services.
According to
Mark Sheldon of MLB.com
, Arroyo said his agent has been contacted by several teams, but the greater interest has come from the Minnesota Twins, Philadelphia Phillies, and Los Angeles Angels. It should also be noted that Arroyo told Sheldon he was not aware of any serious discussions with the Pittsburgh Pirates. This contradicts several reports published Monday morning that Arroyo and the Buccos shared mutual interest in one another.
As
Ken Rosenthal of FOXSports.com
reports, the Twins are "
making a push
" for Arroyo and talks with him are "gaining momentum." Minnesota has already been extremely busy this winter with the signings of Ricky Nolasco and Phil Hughes. But they are obviously interested in shoring up their starting rotation just a bit more. Quite possibly with the 36-year-old Arroyo.
Arroyo's agent is reportedly meeting with the Twins Monday to continue negotiations. He is seeking a multi-year deal.