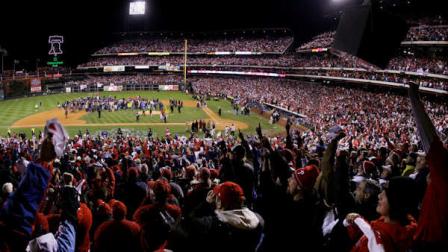 According to data collected in a recent Harris Poll, Major League Baseball remains the second-most popular sport in the United States.
As
ESPN's Darren Rovell
points out, the study, which probes adult sports fans in America ages 18 and over, concluded that 14 percent said that MLB was their favorite sport.
For the 30th consecutive year, the National Football League took the top spot, garnering a whopping 35 percent of the vote. Compare that to 1985, the first year the study was conducted, when the NFL narrowly beat out MLB by a tally of 24 percent to 23.
The study also collected demographic information on the voters. It suggests that homes with an annual income in excess of $100,000 are more likely to be baseball fans.
Conversely, people who live in rural areas on the East Coast prefer the NFL.