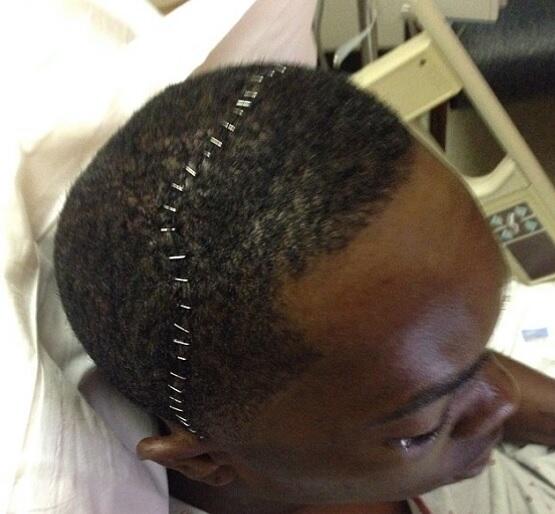 Aroldis Chapman took to
his Instagram account
on Friday to share a hard-to-believe photo of what his head looks like post-surgery.
On Wednesday, you will recall that Chapman was on the wrong end of a screaming line drive hit by Salvador Perez, forcing Chapman to be carried off the field in a stretcher. He was quickly transported to a nearby a hospital to receive further evaluation.
On Thursday, the southpaw had surgery to repair the broken bone around his left eye and nose. The procedure involved the installation of a permanent metal plate, screws, and apparently lots of staples.
The photo above serves as evidence of the aftermath.