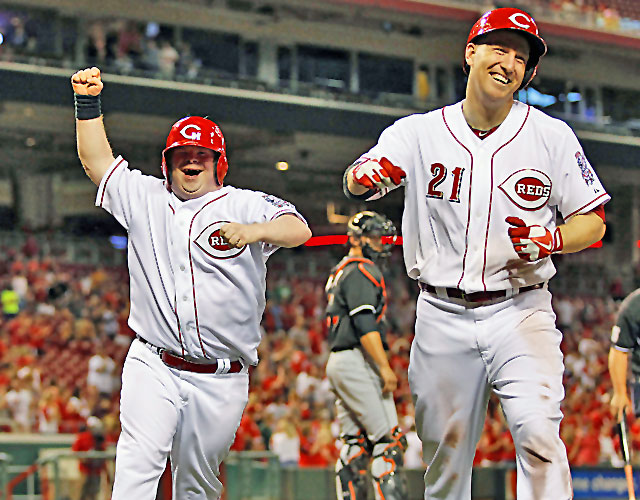 The former Reds batboy who fans simply know as "Teddy" is set to receive another much-deserved accolade on Wednesday at the Spirit of Cincinnati USA awards event.
It is at this noon event that Teddy Kremer will be named the "Spirit of Cincinnati USA Ambassador" at the Duke Energy Center in downtown Cincinnati.
Teddy's time serving as honorary batboy
attracted widespread media attention last season
when his positive attitude and infectious personality won over hearts across the country. The positive attention that he brought to Cincinnati and the Reds is partly why he is receiving this prestigious honor.
"Cincinnati USA is experiencing an incredible revitalization and the efforts and commitment of our 2013 Spirit Award winners play an integral role in achieving this growth," said Dan Lincoln, president and CEO of Cincinnati USA.
Go Teddy. Go Reds.
Via
Fox19