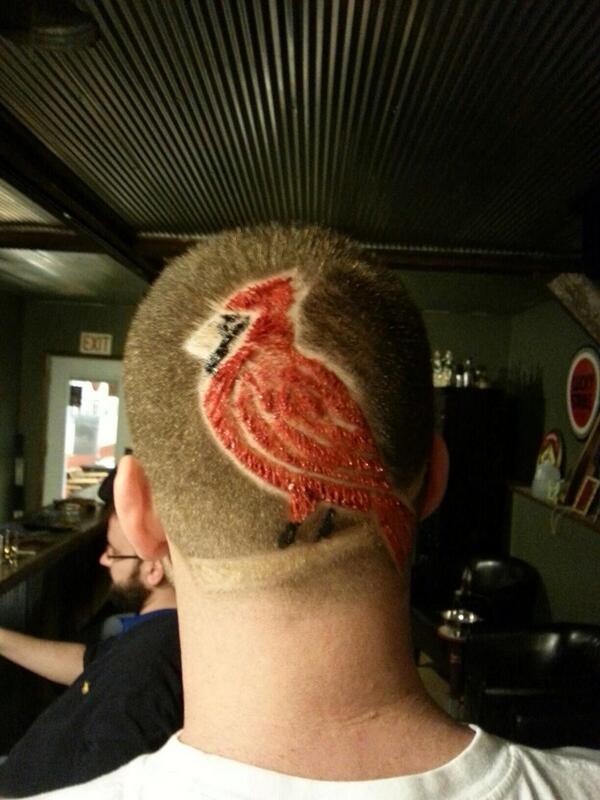 It's safe to assume this individual is a fan of the St. Louis Cardinals.
The fan has made this known by taking the measure of getting the Cardinals logo shaved into the back of his head. Some careful colorful has been added as well to punctuate the illustration.
All in all, here's some ammo for Reds fans to use against the Redbirds this season, as if Reds Country didn't already have enough reasons to dislike their perennial division rivals to the west.