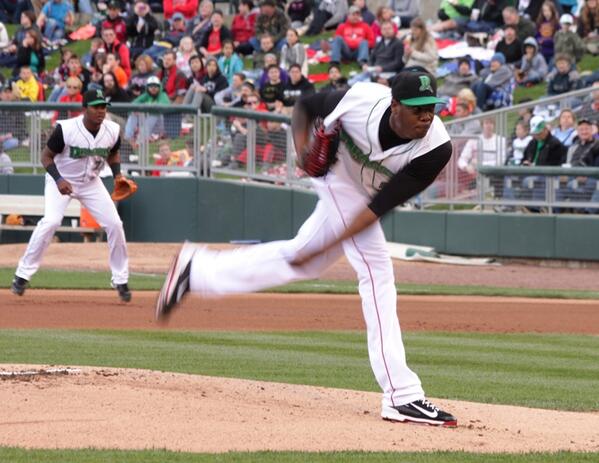 by: Dan Howard
Staff Writer
It is my sincere wish that we could go a whole year without some idiot owner, athlete, fan, or celebrity making some stupid racist remark. Of the seventy two articles I've written for this blog, nearly ten percent has been my opinionated response to racism or a racially charged remark. That's way too many.
This time the culprit is the owner of the NBA's Los Angeles Clippers, Donald Sterling, who was recorded chastising his girlfriend, V. Stiviano, for hanging around people of different ethnicity, and posting the pictures on social media. He also demanded that she not bring "those people" to any of the Clippers games.
I'm not a doctor, but I believe Donald Sterling suffers from Cranial-Rectum Inversion.
I commend the swift action new NBA commissioner Adam Silver took to ban Sterling for life. In the three months since taking over for the retired David Stern, Mr. Silver has shown some real leadership, even though the NBA Playoffs are waaaay too long.
Speaking of playoffs; despite losing to Pittsburgh, the Columbus Blue Jackets had a great season.
Did I mention how I DESPISE losing to the Atlanta Braves?
Back in the 1970's Reds lefty pitcher
Fred Norman
claimed he was going to sue the Cincinnati Reds for lack of support. Seems Norman was always on the losing end of several low scoring games. I'm now hearing rumors that
Johnny Cueto
is looking for a lawyer.
How long will it be before the anemic Reds offense begins to support Cueto's pitching.
Useless Trivia; a couple of weeks ago I mentioned Johnny Cueto's back to back complete games. Cincinnati's team record for complete games in a season is held by Reds Hall of Famer Frank George "Noodles" Hahn who completed a whopping 41 games for the 1901 Reds. Hahn pitched for Cincinnati from 1899 to 1905 collecting 209 complete games.
Have you seen the horrific video from Saturday's Cubs/Brewers game?
Ryan Braun
was standing on the top step of the dugout warming up by swinging his bat.
Jean Segura
walked behind Braun in the dugout and was inadvertently struck in the head. Fortunately Segura wasn't injured as badly as it looked, and it looked very scary.
Admit it, how many of you were holding their breath in the first inning of Thursday's game with the Brewers when
Billy Hamilton
robbed
Carlos Gomez
with a spectacular diving catch only to get injured on the play. First reports are saying Hamilton suffered an injury on two of his knuckles on his glove hand.
I guess
Joey Votto
is wondering what it is going to take to hit a ball over Carlos Gomez's head.
Since starting the season 2 for 22, Billy Hamilton has been hitting .292 (21 for 72). Against the Chicago Cubs, Hamilton enjoys a .409 average (9 for 22) with a home run and a thrilling catch on Tuesday night.
Add Reds manager
Bryan Price
to the growing number of managers not impressed with baseball's version of instant replay. Price was given an early exit Sunday afternoon for arguing a blown video replay call on a pickoff play at first base. Fox Sports Cincinnati replays showed Atlanta's
B.J. Upton
was clearly out however someone in the replay booth at New York City saw otherwise.
Memo to MLB; shouldn't the replay official be subjected to occasional eye tests?
Have a blessed week. GO REDS!!!
Dan Howard