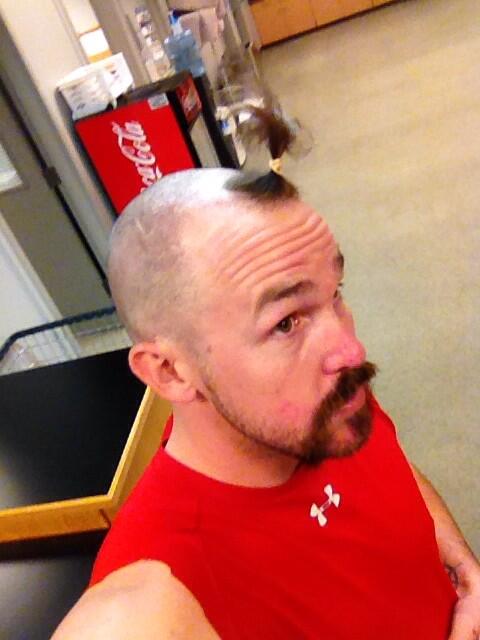 Sam LeCure
already has an unrivaled reputation around the organization when it comes to facial hair. But the right-handed reliever doesn't want to stop there.
Apparently, LeCure is doing his best to join legendary hairstyles as well.
LeCure posted this photo to his Twitter account Friday afternoon and rest assured it is a must see. I'm not a professional hair stylist by any means, so I cannot say what the name of this hairdo is, but LeCure is seemingly calling it the "front pony." Furthermore, LeCure has vowed not to shave it off until the Reds lose again. So here is to hoping the Reds win every game for the next month.