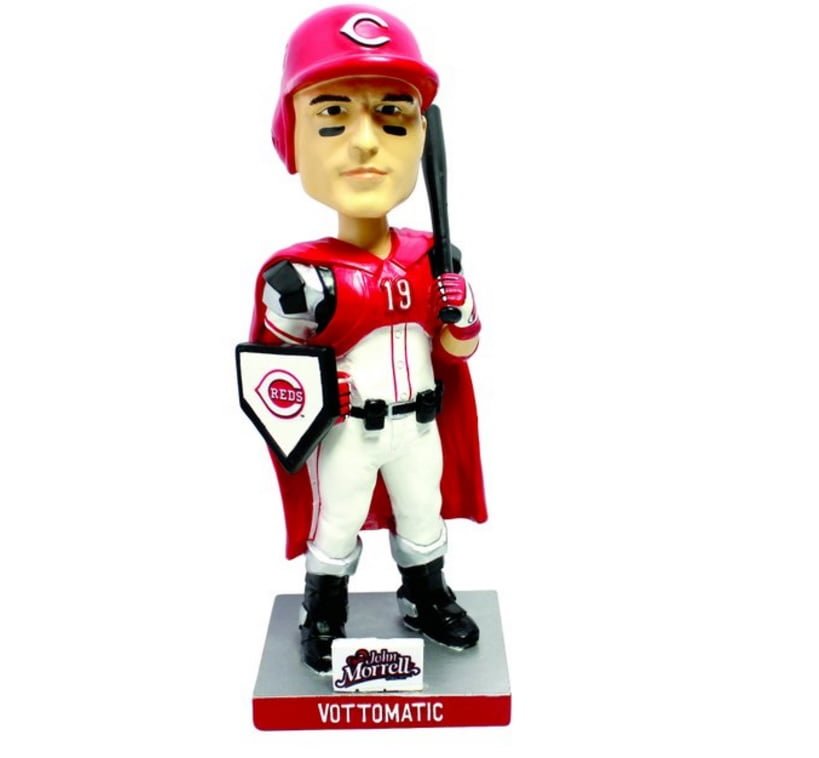 by: Jack Ward
Staff Writer
Bad series against the Cubs at Chicago week before last and this past weekend another shellacking against the Reds by the Cubs. Thursdays 16-0 score was bad enough, but to add to their embarrassment, the Reds were no-hit by Jake Arrieta. Making this the worst, most lopsided loss in Reds history! And unfortunately I watched every sickening minute because I didn't want to miss a possible no-hitter. How thoroughly the Reds were beaten in every way that night.
The Reds started last week's home stand with a 5-1 loss to the Rockies. But they rebounded with 4-3 and 6-5 wins on Tuesday and Wednesday respectively. Then a four game series with the Cubs. Thursday was awful enough. They followed that up with an 8-1 loss on Friday night. A bad outing by Brandon Finnegan on Thursday and Jon Moscot was not sharp Friday. The Reds rebounded with a nice 13-5 win on Saturday by knocking out the Cubs John Lackey and pounding out four home runs including three in a seven run sixth inning. That was Joey Votto Super Bobble Head night in which over 41,000 showed up. And to make the night complete, Joey Votto hit a seventh inning home run.
Then Sunday the Reds took all that momentum from their big win on Saturday and made Cubs starter Jason Hammel look like Cole Hammels (Reds nemesis) in a very easy 9-0 win for the Cubs. The Reds managed only three hits. The Reds finished the home stand with a 3-4 mark. Now they head to New York to face the Mets for three and at the Pirates for three. Another tough trip for what has been a tough first month of the season.
I have to admit that the Reds being 9-10 is better than I and the pundits expected at this point in the season. So far so good this year. The Reds are going to have to find a way to compete against the Cubs and the Cardinals and the Pirates. The Reds play 57 games just against those three teams. Right now the Reds are 3-9 against the Cubs, Pirates and Cards. Only 1-6 against the Cubs. The Reds are 6-1 against everyone else except the Cubs, Pirates and Cardinals. The only other teams they have played are the Phillies and the Rockies. But you have to beat the teams that you should beat. The Reds have done that so far and that bodes well.
What will manager Bryan Price do for a closer going forward? For now, he has given up on JJ Hoover. To Prices credit he is doing everything he can to boost Hoover's confidence. He let JJ pitch an inning and two thirds on Sunday. But JJ couldn't get through the second inning of work as he walked two and allowed a hit. But he did look better.
What will Price do about Alfredo Simon? Pretty obvious that he just doesn't have it. Is it due to his ailing shoulder, is it a permanent down turn or is it just a bad streak? Simon is 34 years old. Not old in pitching age. But the Reds have to be concerned. I would think that he would not start a game again until he gets things worked out. Desclafani is due back very soon and Homer Bailey is due to make some rehab starts so help is on the way.
Until next time,