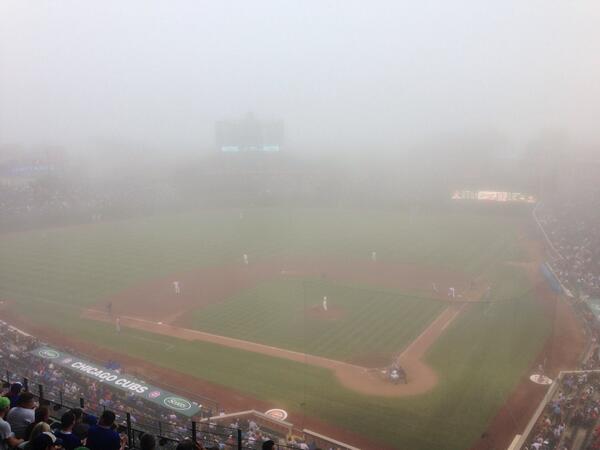 Here is what it looked like to be in the press box at Wrigley Field Monday.
As you can see, or more likely not see, the Reds and Cubs labored through the foggiest conditions imaginable in the Windy City.
Seriously, it's like someone triggered a massive fog machine for the game.
Via
Eye on Baseball